Kicking Ashes with Reforestation
After a young orphan was caught burning trees (known as 'Tavy') in Kianjavato, the teams were faced with the aftermath of not only the damages done but how to handle the situation with the orphan.
In Madagascar, each and everyday nature and people are facing overlapping challenges. Fighting for the same resources to survive. The MBP provides educational opportunities that directly involve Malagasy people in the process of conservation and encourages them to be advocates for their natural environment. 
As a grassroots NGO we believe change begins with the people and our commitment to protecting wildlife depends on communities who are committed to conservation. 
Just last week we found ourselves dealing with a large fire that broke out in our main reforestation corridor. After realizing what was happening two of MBP's staff quickly and courageously took action. Ihantasoa (MBP Ground's keeper) and Donnis (Andalamahitsy Nursery Manager) gathered the community and together 60 people were able to put it out. The overall damages resulted in the loss of 6,000 trees that were planted back in 2012.
Turns out this fire was started by a young orphan named Phan, who at the time was practicing slash and burn agriculture, referred to as Tavy. When confronted, Phan explained that it was an accident as he thought the fire was controlled. Our staff came to the conclusion that Phan must have left not realizing a small piece of wood was still on fire. The wind eventually picked it up- and the fire quickly spread into the corridor.
It's important to keep in mind that Phan's actions were not out of spite or anger or at all malicious. He was surviving, the only way he could in a place where resources too few and far in between. 
There are different ways to handle situations like these. And in his case, with no family, no home, no income, and no education- it was clear that Phan's actions were a result of the many things he lacked in life. 
His actions were not to go out to 'intentionally' destroy the forests but to do what any young abandoned child would do- survive.
Dr. Cynthia Frasier responded with a proposed intervention, "I feel like this is a kid just trying to get by doing what he's learned from everyone else. There should be repercussions, but I sincerely hope an appropriate punishment is determined. I don't imagine he can pay a fine, but perhaps he could do some community service including either working in the Andalamahitsy nursery and/or planting trees."
 Dr. Louis, MBP's founder and director also emphasized the need for MBP's employees to speak up when it comes to these types of issues, staying silent only allows the behavior to continue.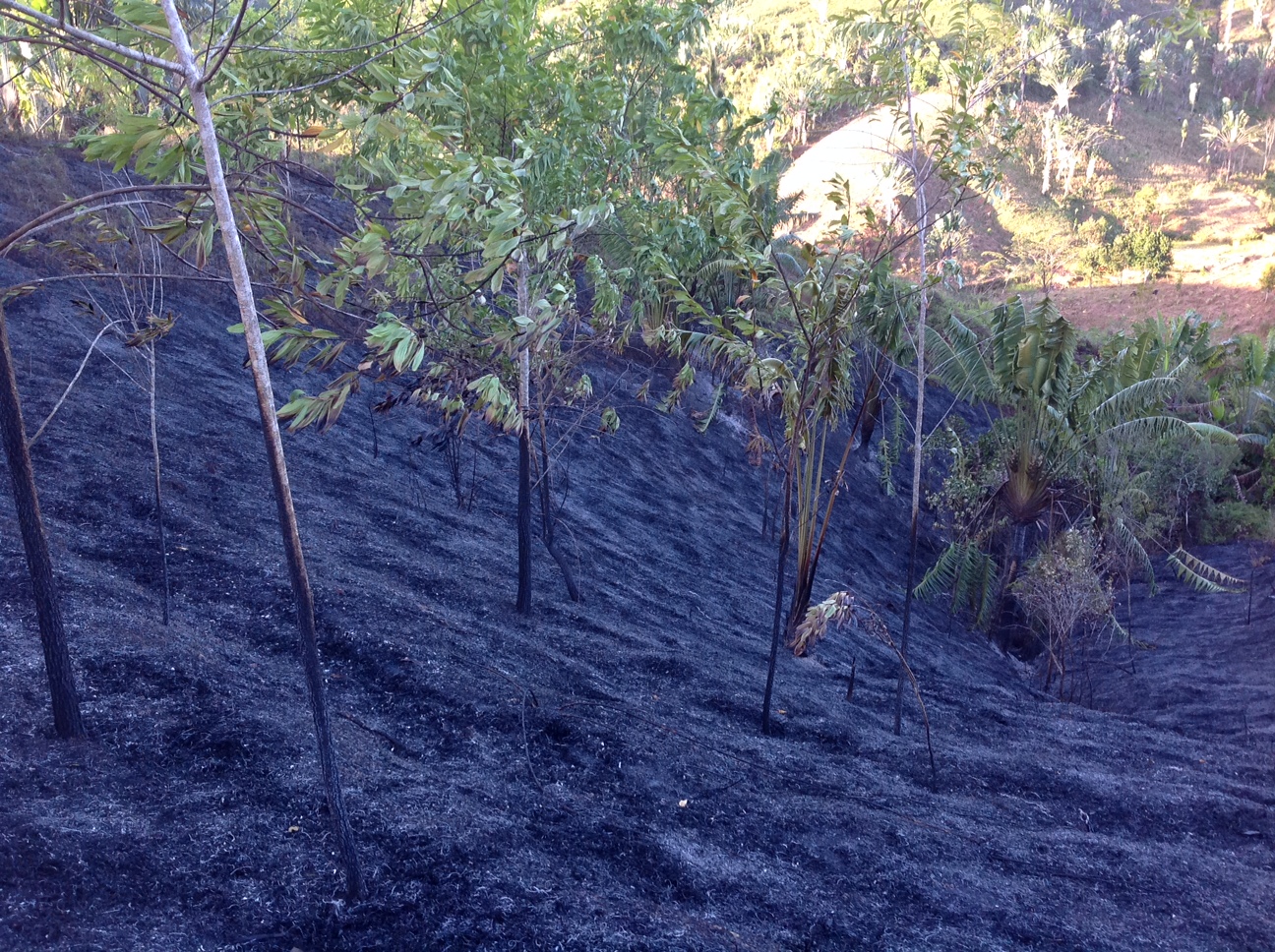 So how was this handled in the end?
The Christian Protestants from Phan's church helped him replant the 6,000 trees that he burnt. And to pay for theseedlings, Phan will be helping out at the Andalamahitsy Nursery- working twice a week for 3 months.
Additionally, the MBP staff are taking Phan 'under their wing', educating him on these environmental issues occurring in Madagascar and how to live sustainably. 
The MBP will also be implementing some training programs to help members of the community who are in situations like the one Phan was in. As a community-based conservation program, we want to offer the tools and support needed for them to make a living and take care of their families.
Phan's story is an example of what is truly needed for change to occur. Protecting the wildlife requires a commitment from the communities who are depending on the same resources to survive.
The nursery manager at Andalamahitsy is impressed with Phan's work ethic and positivity through out this whole situation. The staff enjoy his presence and enjoy his motivation and enthusiasm to learn.
And whats even better, he wants to include his brother in these efforts.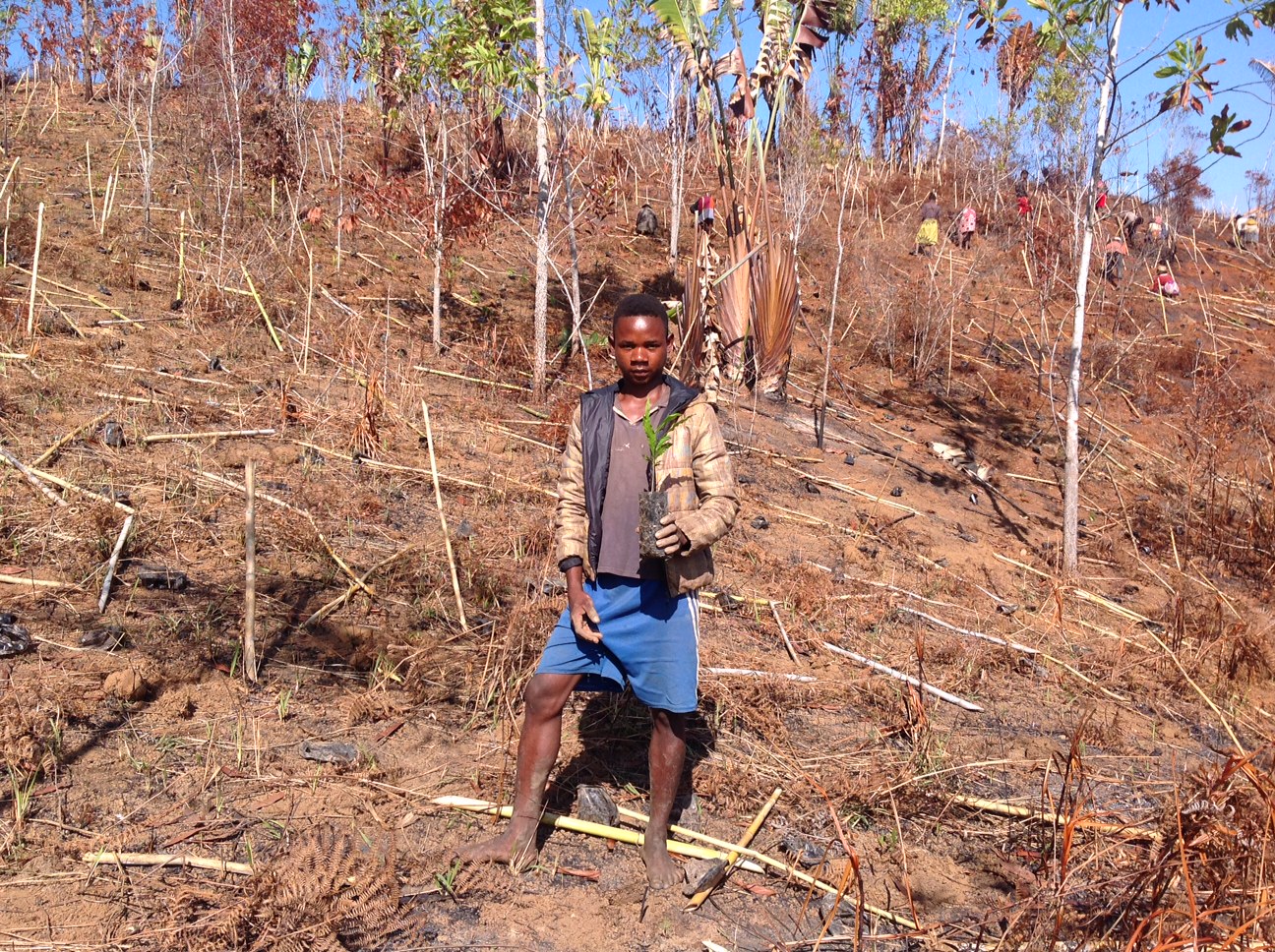 Share Phan's Inspiring Story!