Restore Habitats + Monitor Lemurs
Participate in two very important conservation efforts: habitat restoration and lemur monitoring.  During a 12-week tenure, volunteer cohorts will split their time in half, spending 5 weeks with one of two lemur monitoring programs and 5 weeks with the community-based reforestation effort. Additionally, there would be a week where volunteers would need to train with the other team, and about a week in the capital city upon arrival or before departure.
Habitat Restoration
Spend five-weeks contributing to a reforestation program designed to reconnect fragmented forests over a mountainous terrain. This effort will ultimately provide animal habitat and benefits the local community through the establishment of sustainable food and lumber enterprise. The ultimate goal of the reforestation program is to establish corridors between forest fragments and restore ecosystem services.
Project Overview
Working at the primary field station and at the multiple tree nurseries; assist in collecting seeds within an established forest; or organize the preparations at a field site for a community planting event
Activities will include sorting compost, placing seedlings into growing bags, organizing the tree inventory, transplanting trees with the local community groups or school children
Collect various scientific data such as seedling germination and growth rates per tree species, the number of seedlings cultivated and planted, record GPS points for each plant site, measurement of growth and survival rates for transplanted trees
Assist with the development of water collection methods and other sustainable resource practices
Lemur Monitoring
Spend five-weeks in the mountainous terrain of the Kianjavato-Vatovavy landscape following the social groups of two Critically-Endangered lemur species:  the greater bamboo lemurs (Prolemur simus ) or the black-and-white ruffed lemurs (Varecia variegata ) The long-term goal of this project is to offer wildlife protection and provide a future for these endemic lemurs.
Project Overview
Gather and record important information through observation and monitoring Critically Endangered lemur species
Activities will include recording diet, home range, and social interaction observations 
Your contributions will offer wildlife protection while gathering information on habitat usage, population dynamics, and territorial range, all of which will guide habitat management
Diet evaluations will be assessed based on the data collected 
The information collected provides us with the solutions needed in order to approach these real-world issues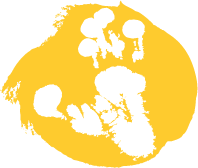 Is our Volunteer Program right for you?
To find out more, please fill out an inquiry form and send it to volunteerinfo@madagascarpartnership.org
We will then send you a copy of our Volunteer Handbook, containing additional insights and considerations to help you with your decision-making process.
Our Volunteers
Year
2016
2016
2015-2016
2015
2015
2015
2014-2015
2014-2015
2014
2013-2014
2013-2014
2013
2013
2012-2013
2012
2012
2012
2011-2012
2011-2012
2010-2011
2010-2011
2015
2015
2014-2015
2015
2014-2015
2014-2015
2014-2015
2014
2014
2014
2014
2013-2014
2013-2014
2013-2014
2013
2013
2012
2012
2011-2012
2011-2012
2016
2015-2016
2015
2015
2015
2014-2015
2014-2015
2014
2014
2014
2014
2013-2014
2013-2014
2013
2013
2012-2013
2012
2012
2012
2011-2012
2011-2012
2010-2011
2010-2011
2010
2016
2016
2011-2012
Program

Prolemur simus
Prolemur simus
Prolemur simus
Prolemur simus
Prolemur simus
Prolemur simus
Prolemur simus
Prolemur simus
Prolemur simus
Prolemur simus
Prolemur simus
Prolemur simus
Prolemur simus
Prolemur simus
Prolemur simus
Prolemur simus
Prolemur simus
Prolemur simus
Prolemur simus
Prolemur simus
Prolemur simus
Reforestation
Reforestation
Reforestation
Reforestation
Reforestation
Reforestation
Reforestation
Reforestation
Reforestation
Reforestation
Reforestation
Reforestation
Reforestation
Reforestation
Reforestation
Reforestation
Reforestation
Reforestation
Reforestation
Reforestation
Varecia variegata
Varecia variegata
Varecia variegata
Varecia variegata
Varecia variegata
Varecia variegata
Varecia variegata
Varecia variegata
Varecia variegata
Varecia variegata
Varecia variegata
Varecia variegata
Varecia variegata
Varecia variegata
Varecia variegata
Varecia variegata
Varecia variegata
Varecia variegata
Varecia variegata
Varecia variegata
Varecia variegata
Varecia variegata
Varecia variegata
Varecia variegata
Daubentonia madagascariensis
Daubentonia madagascariensis
Daubentonia madagascariensis
Name

Natalie
Luke
Katherine
Genever
Andy
Julia
Sierra
Blake
Jannet
Victoria
Thomas
Jack
Steph
Abby
Lee
Sarah
Emma
Ailsa
Elle
Mary
Olly
Max
Danielle
Trevor
Rachael
Lazer
David
Samantha
Daniel
Kelsie
Dana
Brittney
Hilary
Donovan
Tessa
Sasa
Zach
Peter
Nina
Jarro
Andrew
Anna
Stephen
Colleen
Robin
Adam
Cloé
Tom
Kayla
Max
Annie
Cara
Eric
Olivia
Erin
Jake
Sara
Gregor
Emi
Melanie
Ryan
Liz
Megan
Sophie
Fiona
Stef
Naomi
Jarro
Country

AUS
USA
USA
USA
GBR
USA
USA
USA
USA
AUS
USA
GBR
USA
GBR
GBR
CAN
GBR
GBR
AUS
USA
GBR
GBR
GBR
USA
GBR
GBR
SWE
GBR
IRE
USA
USA
CAN
CAN
USA
USA
HRV
USA
NLD
USA
GER
USA
ITY
GBR
USA
GBR
USA
FRA
GBR
CAN
USA
USA
GBR
CAN
USA
USA
CAN
CAN
GER
ESP
FRN
USA
USA
GBR
GBR
ZAF
BEL
NLD
GER