May 14, 2017            Written by Kyle, from Blank Park Zoo
Today I got to watch a unique building process, the construction of a roof made entirely from ravenala leaves.  At 8:00 in the morning ten local barefoot men came to the Kianjavato field station to install the roof on the new Vontsira tent site.  As I sat there watching the men begin work, I was amazed at the efficiency of these ten men.  Each man was doing something that needed to be done in the preparation of the roof being put up.  In such a small space that isn't always easy.  They reminded me of the way super organisms, like ants, work.  It was fascinating to watch as the started to weave row after row of leaves on the lattice work of the roof structure.  Each ravenala leaf is weaved and tied on the structure using cut strips from the stalks of the leaf, that result in a very stable covering for the tent site.  A new roof done in this fashion will create a nearly 100% weather proof covering to those below.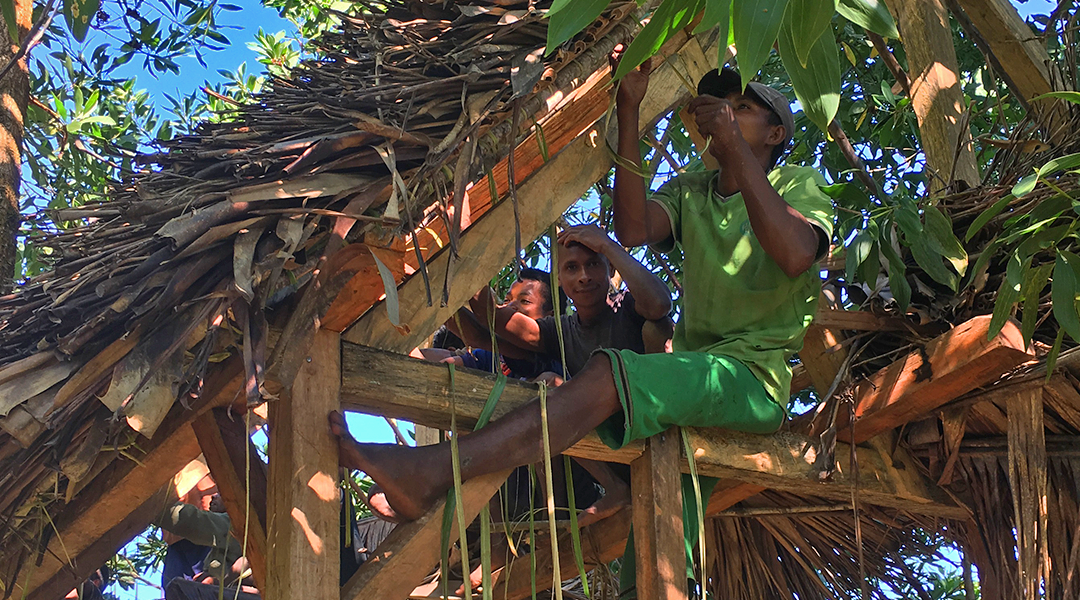 The construction of this tent site is conservation in action.  The wooden frame is locally sourced wood.  The frame structure and the ravenala leaves all come the forest around us.  When the leaves were delivered, they came tied up in bundles with sticks and the same fiber from the leaf stalks that was used on the roof.  As a result, anything that would left over could be reused, burned as a fuel source, or simply biodegrade back into the forest.  I am unsure of any roof construction in the U.S. that would have zero landfill waste as this roof did.  It took less than a day for these ten local men to complete the roof.  Watching them clean up the site was equally interesting, anything that could be saved and reused was kept and set aside. Even something as small as a twelve-inch stick that was cut off the roof structure was kept. Whether these men were aware of it or not but the idea of reduce, reuse, recycle could not have been more prevalent in the construction of the structure.
The three "R's" are the foundation of conservation, and are the easiest ways to make a personal impact.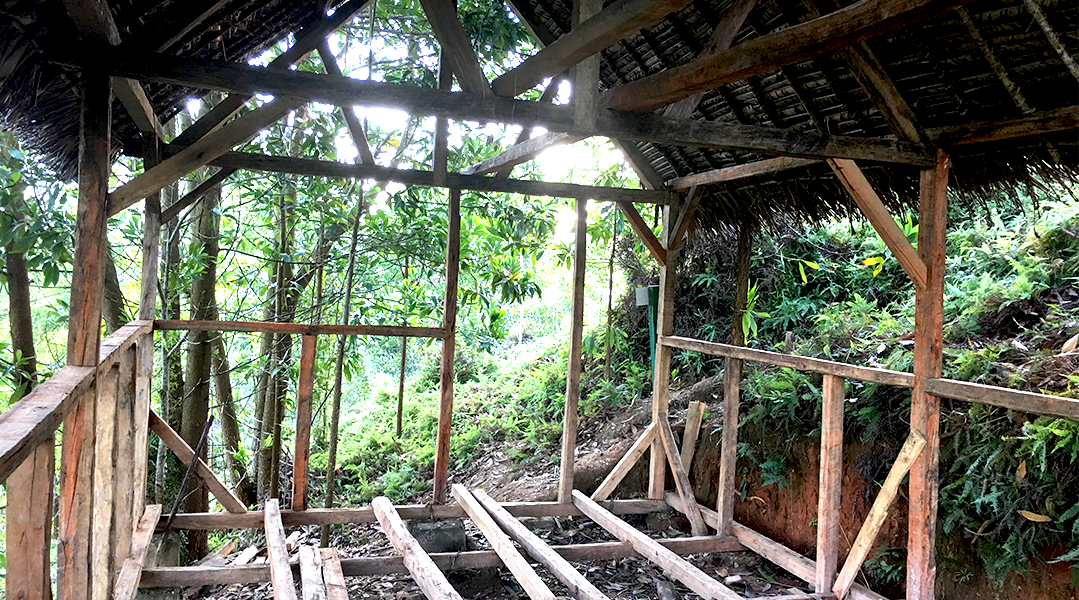 There is more to be done over the next couple of days at the tent site.  Laying the floorboards down will be the next step as well as adding some cabinets that can lock. By the time you finish reading all of this most of the work will be finished, and those ten local men will have been paid and that money will have gone back into the local community.
In my opinion, that's a pretty to see conservation in action.