April 24, 2017             Introduction Blog written by Airelle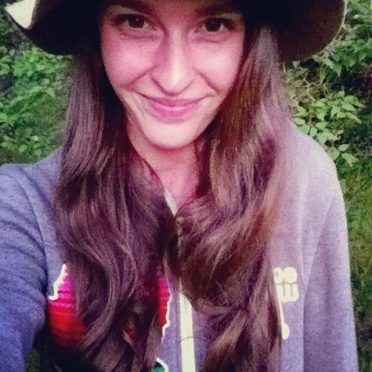 Introducing our newest volunteer, Arielle!
Hi everyone! I'm Arielle & I currently live in Anchorage, Alaska. I was born and raised in the beautiful Last Frontier, moved to California for several years, and am currently back in Alaska studying for my bachelor of science in biology.
Being raised in Alaska means I was frequently exposed to all kinds of wildlife. We often have moose and bears romping through our yard, and even the occasional lynx, fox, or wolf will stop by for a quick visit. It's hard to pinpoint the exact moment when I knew I wanted to work with animals, but routine visits to the Sealife Center in Seward, Alaska, or trips to a family friend's goat farm come to mind where I recall feeling like I knew that's what I wanted to do. What I do know for certain is that being around animals brings me a sense of peace that I haven't quite experienced in any other situation.
After high school, I took a brief interlude to Lake Tahoe, California to pursue my snowboarding dreams, but could never shake my desire to work with animals, so I packed up and moved back to Anchorage where I now attend University of Alaska Anchorage. At UAA, I am currently involved in an independent research project where I am investigating the affect of temperature on reproductive success in little brown myotis maternity colonies. I expect to be presenting my findings in April, and then it's off to Madagascar soon after!
I am delighted to have been given the opportunity to come work in Madagascar, and am beyond appreciative to be allowed a small part in helping with the conservation of these species. I have some experience in the field, but nothing even close to the extent of this project, so I can't wait to experience all the amazing things that MBP is doing in Madagascar. I believe this opportunity is going to both challenge and inspire me, and I am very much looking forward to the field experience, as well as meeting everyone at KAFS and learning about the culture.