We would like to welcome one of our new volunteers to the field, Thaya! She traveled all the way from Spain to join the varecia monitoring team. We are excited for her to gain some educational experiences in the field! Read more about her in her intro blog below.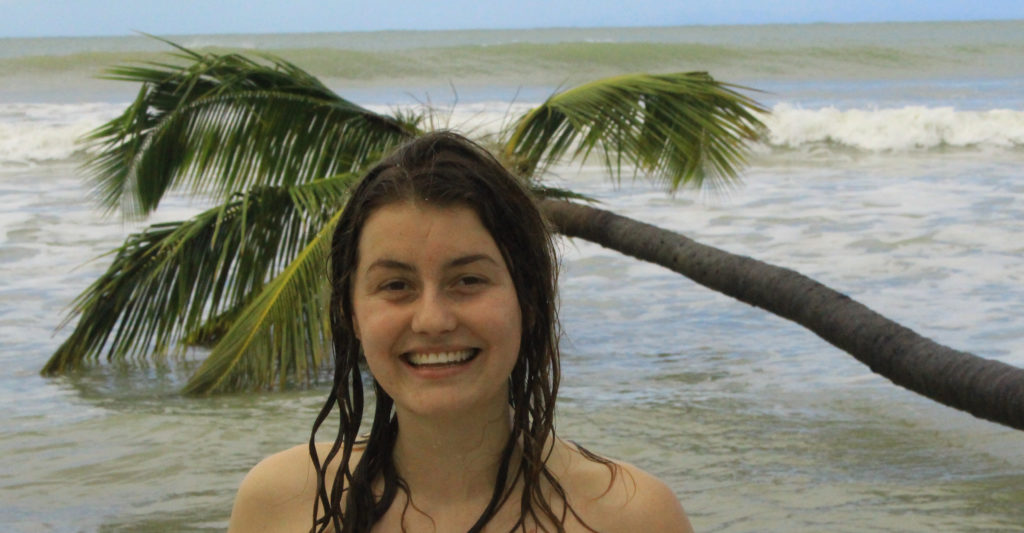 "My name is Thaya and I recently graduated in Marine Sciences by the University of Alicante (Spain). My nationality is Swiss but I spent mywhole life in Spain and six months in Brazil (São Paulo).
I am a huge animal lover and since I am a little girl it was clear for me that I would dedicate my life to study them and collect information that could be useful for their protection. I have in mind starting a Wildlife ecology and Wildlife management master this fall but would first like to gain some field experience. I am really interested in this volunteer program as I can't wait to meet new people that are interested in similar topics than me, hearing your stories and sharing ideas with people from around the world. I enjoy it a lot to talk to people from around the world sharing and listening to crazy life stories, meeting new cultures and immersing in every country I visit.
My experience in field work is restricted to my career and few projects in Brazil, but I have been very active on a local scale working for animal help organizations taking care of street dogs and cats and at a local dog shelter. I can't wait to meet you and learn something new from each one of you."
Veloma tompoko!