Welcome July 2019 cohort!!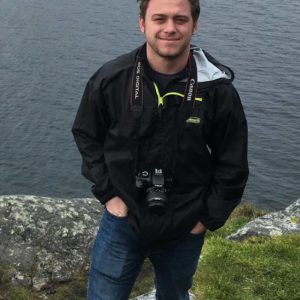 Dakota Wagner
(United States)
My name is Dakota Wagner and I am originally from Sacramento, California. I recently graduated from Creighton University with a degree in Environmental Science. My passion for environmental conservation ties to my roots of growing up on a cattle ranch. I hope to be able to contribute this amazing program and learn how to effectively empower local communities. Long-term and sustainable conservation is best achieved by improving the lives of the residents of the land we hope to preserve.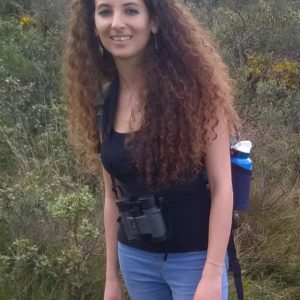 Soumaya Belghali
(France)
Hi ! I'm from Paris in France and I graduated from Pierre and Marie Curie University with a Master Degree in Conservation Biology. I have worked in several different conservation projects mostly for conserving habitats and birds. I'm also passionate also about primates and I want to learn more about them.  I want to help studying and protecting those so endangered species! I love travelling and discovering the world and its wildlife. I am looking forward to discover Madagascar's biodiversity, to spend time watching lemurs, to learn about field techniques and to contribute to the reforestation!  I am so excited to work on the conservation of the amazing biodiversity of Madagascar! These 3 months will be a great experience!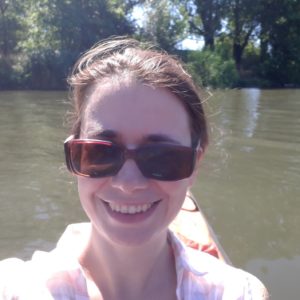 Dana Thiele
(France)
Volunteering for MBP is a dream comes true! I did my PhD on the genetic diversity of dwarf lemurs and mouse lemurs. While I enjoyed my PhD thesis a lot and I learned so many things while pursuing it, I always regretted that there was no field work involved. After finishing my PhD, I worked for 2.5 years as project manager and team lead for a company where I analyzed genetic data of various sources. Then, I decided it was time for a change – a real change. I quit my job and I am now taking one year off to follow my heart and the things I think are crucial in a world where climate change is a real problem and the destruction of the environment is taking place everywhere every day. I am on the search for solutions. After working on ecological farms (wwoofing) in Austria for three month studying and practicing permaculture principals, I am now looking forward to volunteer for MBP. I think, the work MBP is doing is great and very inspiring – educating the community on environmental issues and involving them with job opportunities in conservation is crucial and a benefit to both the people and the nature. 
I am writing a blog (in german, www.disteln.com) about my adventurous year on the search for solutions to environmental issues. You can also find me on instagram: disteln_by_dana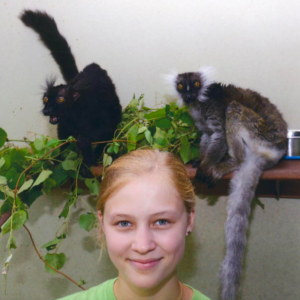 Claire Burdick
(United States)
 I am from Durham, North Carolina and recently moved to Frankfort, Illinois. I graduated from Haverford College in Pennsylvania in May 2019 with a degree in Psychology with a concentration in Peace, Justice, and Human Rights. I have always been passionate about animals and started working with exotic animals in high school. I had the opportunity to work with many different species and was drawn to both bears and lemurs. I spent one summer as an intern at the Duke Lemur Center and became more interested in primatology. I was a behavior research intern at the Saint Louis Zoo and really enjoyed behavioral research, and I am happy to have the opportunity to learn about research with wild lemur populations. Outside of working with animals, I love knitting, reading, and watching sports. I am looking forward to seeing wild lemurs for the first time with MBP and am excited to learn about field research and conservation work in Madagascar!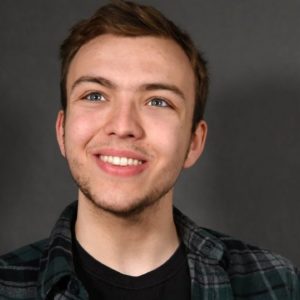 Sam Matey
(United States)
I'm Sam Matey, from Gorham, Maine, United States of America. I recently graduated from the University of Southern Maine with a Bachelor of Science in Environmental Science. I've previously conducted student research projects on stream macroinvertebrate ecology, tilapia growth in an aquaponics lab, and state water quality policy, organized a citizen science "BioBlitz" event as an intern with Maine Conservation Voters, and kayaked down the 93-mile Allagash Wilderness Waterway with my father and brother. I also write an online e-newsletter, the Weekly Anthropocene, discussing environmental science and policy issues (available at http://theweeklyanthropocene.weebly.com/).  In the future, I hope to work at the intersection of community ecosystem management, endangered species conservation, and citizen science. I will be joining MBP's July 2019 volunteer cohort, after which I hope to pursue a graduate degree in ecology or a related field!
Since I was a child, I've dreamed of traveling abroad to work to protect endangered species and ecosystems. When I saw MBP's call for volunteers, I was incredibly excited, and I was greatly honored to be accepted into the July 2019 cohort. I particularly admire how MBP integrates both scientific research and community development and land management into their work at Kianjavato. I'm fascinated by MBP's ongoing research into the population biology and ecology of three of the lemur species around the Kianjavato field station: the greater bamboo lemur, the black-and-white ruffed lemur, and the aye-aye. I can't wait to be part of the team learning more about these incredible, unique creatures! I'm also deeply intrigued by MBP's incredible reforestation work-I find it really cool that they're identifying the tree species most valuable to lemurs by selecting seeds from lemur droppings! I also find it highly encouraging that MBP has a plan to transfer the Kianjavato Ahmanson Field Station to the local community in 2034, indicating a commitment to building long-term community investment in conservation.
During my time volunteering with MBP, I plan to devote myself entirely to assisting their incredible work, and I hope to learn more about the realities of conservation and research in developing nations along the way. Ndao handeha!