Meet the new May 2019 volunteers!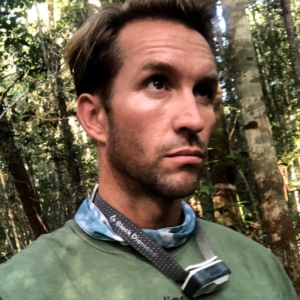 Jonathan Lorenzo
(United States)
I am a wildlife veterinary technician pursuing a career as a wildlife conservation biologist focused on the most threatened fauna. My specific interest is field and lab work in SE Asia and to protect threatened species within of orders Pholidata, Carnivora, Chiroptera, and Primates. All biodiversity captures my interest in advocacy work, and I also enjoy working with ungulates, birds, reptiles and amphibians. By this December I will have completed four biology degrees in this pursuit in veterinary, zoology, environmental and general biology. Having culturally diverse experiences while giving back to the human and nature community sharing them, is always a strong drive for me in life. I am very excited about being a part of research and conservation action that helps Madagascar's wild lemurs and their wild home.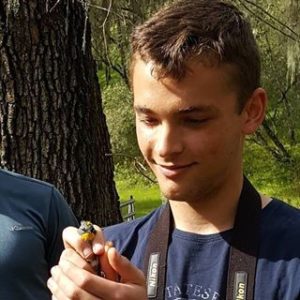 Evan Miller
(United States)
My name is Evan Miller, and I am currently a wildlife biology major/zoology minor at Humboldt State University in Arcata, California. Throughout this past year, I have participated in a number of wildlife related projects, including carnivore surveys with The California State Fish and Wildlife Department, barn owl research for a grad student, and I've even helped a professor study a newly described species of flying squirrel. However, I never thought in my wildest dreams that I would have the possibility of being able to work in Madagascar in the field of conservation, so I am very fortunate to have this opportunity! I cannot wait to be a part of the crew for this summer, and aside from getting acquainted with the local wildlife, I am very much looking forward to meeting the people of this country, as well as fellow volunteers and researchers.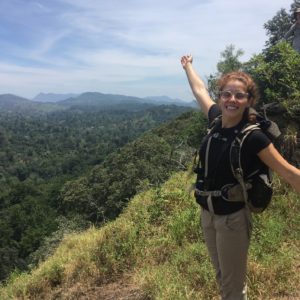 I am more than thrilled to be part of the May 2019 cohort with the Madagascar Biodiversity Partnership! I am from Montreal, Canada and I am graduating from Environmental biology at Mcgill University. During my undergrad, I embarked on numerous field experiences which allowed me to gain wildlife-related skills such as bird banding, mammal tracking and small mammal trapping. After spending three months in East Africa, I had the chance of conducting biodiversity surveys in Uganda's rainforest and developing a sensibility towards the importance of local communities in the face of conservation.
As an aspiring wildlife biologist, I have always been fascinated by the worlds biodiversity hotspots which occur most frequently near the equator. I'm also impassioned in learning about different cultures and I believe that community is strongly interlinked with nature. I have always wanted to participate in the conservation of both wildlife and forests with an emphasis in community involvement and that is why I am so inspired to work alongside MBP's efforts!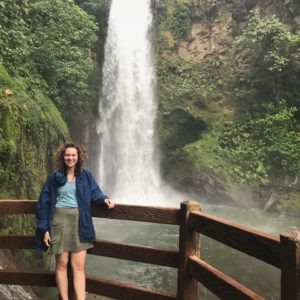 My name is Carol. I recently graduated from college with a bachelor's degree in Environmental Biology. I love to travel and learn about different cultures, plants, and animals. Once as I heard about this opportunity to study lemurs and work on a reforestation project, I knew I would regret not going, so I applied! I am very excited to be able to join this research team, because I am contributing my time and efforts to valuable work and, at the same time, learning firsthand about international conservation. I am hoping to continue working in the conservation field long after my time in Madagascar.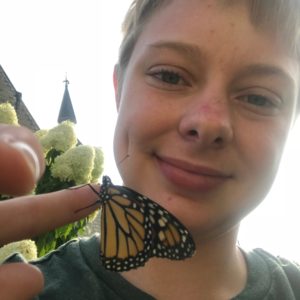 Kate Ratliff
(United States)
I could not be more excited and grateful for the opportunity to work with the MBP. I am a biology major at Cornell College with an expected graduation date of May 2021. I spent the summer of 2018 conducting field research on Monarch butterfly larvae and tallgrass prairies in Iowa. I have been fascinated by animals for as long as I can remember, naming and identifying the squirrels in my neighborhood when I was 5. The first time I got to work with animals was during a gap year. I spent the year working at Pikes Peak Veterinary Clinic in Colorado. While I greatly enjoyed working alongside veterinarians and seeing the medical applications associated with animals, I always wanted to do field research and conservation. It has been my life dream to do field research and wildlife conservation and to travel the world seeing the incredible diversity of plants, animals, and people across oceans and continents. I know that this experience is going to change and mold my future, and I cannot wait to get started!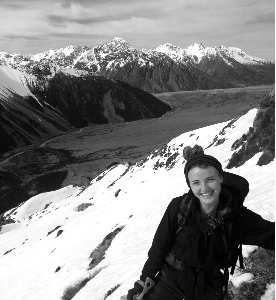 Laura-Bethia Campbell
(Netherlands/United States)
I am originally Dutch/American but was born in Nepal and have lived in many different countries. I grew up with a childhood love of wildlife, the mountains and the sea. I have an academic background in Fine Arts, but a passion for conservation and everything outdoors. After my undergraduate degree, I spent time working on a sustainable land-use plan to develop restoration efforts with a remote community and the Icelandic Forest Service in Skagaströnd, N.W. Iceland. Before beginning my masters in 
Social-Ecological Resilience for Sustainable Development, I hope to gain hands-on field experience in grassroots conservation. I am especially excited to become a part of the EPRP and to learn about Varecia variegata as reforestation partners. I am thrilled to be joining the MBP team at Kianjavato! 
RAVELOSON Nirisoa Volana Jeannie Marcelle
(madagascar)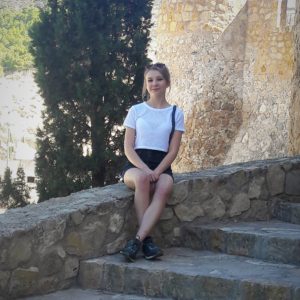 Emilie Dunnett
(United Kingdom)
I'm 21 years old from West Yorkshire, England. I'm studying Animal Conservation Science at the University of Cumbria, I am particularly interested in primatology and behavioural research. I have just finished an internship at a primate rehabilitation centre in Spain where my main roles were animal care and behavioural observations, so I wanted to find a second placement focusing more on fieldwork and conservation.
I love travelling and I have wanted to visit Madagascar for a very long time, getting the opportunity to study lemurs in their natural habitat is a dream come true! I'm really looking forward to this project and contributing to the reforestation efforts. After my time in Madagascar I will be returning to university to complete my degree and hopefully pursue a career in primate conservation.