The wonderful volunteers who started off 2019 strong for us, both at Kianjavato and at Andasibe National Park- thanks for giving your time to help our efforts in Kianjavato!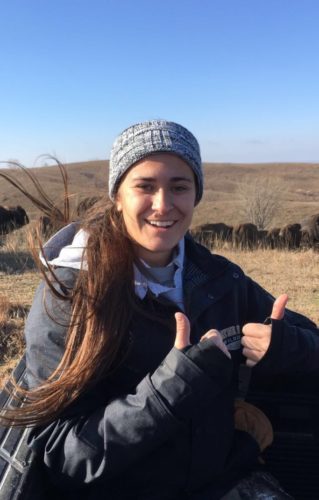 Kylie Comba
(Nebraska, United States)
I am 24 years old and from Omaha, Nebraska. I graduated from Wayne State College in Nebraska with a degree in Conservation Biology/ Pre-Forestry. For the past two summers I have worked as a summer keeper in the Expedition Madagascar building at Omaha's Henry Doorly Zoo & Aquarium. There, my knowledge and love for lemurs grew immensely thanks to my fellow zookeepers. I am so excited to work with MBP in Madagascar to continue my education about lemurs and their habitats.
Throughout college, I played soccer for Wayne all four years. I also studied abroad in Ecuador where we stayed in the Amazon Jungle with the Sharamentsa tribe, and it was awesome! I was also president of The Wildlife Society at Wayne where I participated in various conservation projects. My favorite was volunteering with the Northeast Nebraska Burn Association where I got to set and maintain controlled burns, all of which I hope to not see in Madagascar.
In my free time, I enjoy hanging out with friends, watching netflix, going hiking, camping, and exploring on new adventures. I'm looking forward to having lots of new adventures in Madagascar and cannot wait to get there and start working.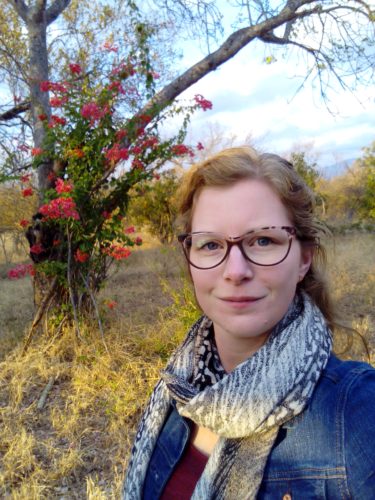 Susan van Rijn
(The Netherlands)
I have had a passion for nature and wildlife ever since I was little. But I ended up studying biomedical sciences and working in genetics and microbiology labs for a few years. During my studies I did an internship in South Africa. This is were I reconnected with my childhood passion and fell in love with the African bush. In 2016 I joined a short volunteer conservation program and eventually decided to take the plunge and quit my job at the lab to fully commit to conservation. So, in 2018 I went back to South Africa and did a full on 6-month wildlife conservation internship program.
Now the time has come for a new adventure! Madagascar has always been high on my list because of its biodiversity hotspot and the urgent need for responsible conservation on the island. I choose MBP for its extensive reforestation project and lemur research. I have to say that this trip might be very much out of my comfort zone but I am truly excited to take the test. Although I won't see any elephants, my favourite animal, I can't wait to see all the interesting birds, bugs, and butterflies. And of course, the lemurs. Which we will see hopefully every day, in abundance, thriving in the forest, eventually being kicked off the list as endangered.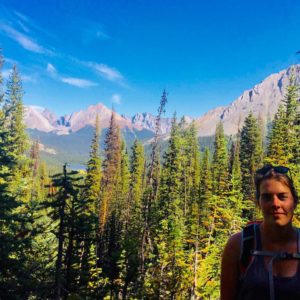 Katherine Carrier
(Canada)
I am from New-Brunswick, Canada, where I study biology at the undergraduate level. I am interested in pursuing a career in conservation biology and have previously done conservation field work in Canada, the United-States and Peru, focusing mainly on avian species.
I am looking forward to learning about lemurs and the data collection techniques utilized to track the populations in the study areas. I am keen to witness and contribute to the reforestation efforts being conducted in the Kianjavato region.
My interests include travelling, hiking and camping. I am an outdoors enthusiast and look forward to experiencing the warm climate of Madagascar, which will be a great contrast to the current Canadian winter.
I consider myself very fortunate to have the opportunity to participate in this project and to experience some aspects of the Malagasy culture. I am looking forward to making a positive impact during my time with the project as well as gaining new skills and knowledge to help determine my future career path
Kevin Grieb
(United States)
Kevin Grieb is a wildlife biologist who has most recently worked for the New York Department of Agriculture and Markets where he surveyed for the invasive Asian Longhorned Beetle. Before this he was studying biology at Hofstra University where he graduated with a Bachelor's degree in June 2018. He has also volunteered with the Long Island Aquarium Exhibition center where he cared for their insects and spiders, as well as for the Jamaica Bay Terrapin Research Project where he surveyed for terrapins.
            In his free time Kevin enjoys keeping active by attending rock climbing and boxing gyms, as well as long distance running. He also takes care of his three pets which are a dog, a tortoise, and a praying mantis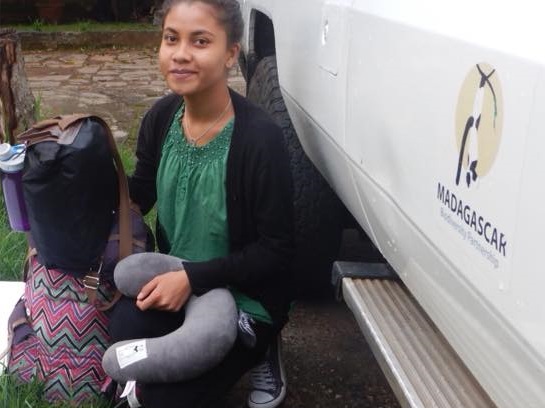 Hasina RAKOTOARISOA
(Madagascar)
When I was a child, I had a cat and a puppy as pets. I've always been fascinated by how they react and gave my own interpretation on their behaviors. This special attention I had for animals made me want to be more involved in conservation work in the future. These species of lemurs represent the beauty and the riches of Madagascar. The diademed sifaka is known as one of the rarest mammals on Earth. Protecting them should be on top of the priority list. Being a volunteer with the Madagascar Biodiversity Partnership is a dream come true. I will be devoted to put my knowledge into practice. Attentive and in love with new challenges, my desire to learn new things would be an asset to this project. Spending more time in nature and enjoying life with local communities are than valuable to me. I am looking forward to being among MBP and volunteer with them so that I can be a part of those who have contributed to the survival and protection of the diademed sifaka. I am convinced and hopeful that young Malagasy conservationists can write a better story for our biodiversity.