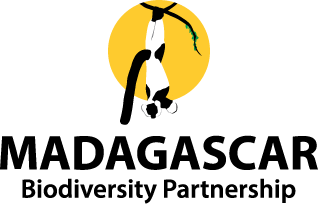 Madagascar Biodiversity Partnership (MBP) is Malagasy non-governmental organization focused on community-based conservation and research. 
Our work started in 1998 when Dr. Edward Louis, Jr., Director of the Department of Conservation Genetics within Omaha's Henry Doorly Zoo & Aquarium (OHDZA), began conducting biodiversity surveys throughout the island. Dr. Louis, with his Doctorate of Veterinary Medicine and PhD in Molecular Genetics, trained a number of Malagasy residents to become a team of field assistants and experts at collecting biological samples and distribution data from the plants and animals of the island. We continue to be interested in identifying differences in speciation and distribution. This research is important because we need to know what is there before we can manage and protect species. Our research has led to the discovery of over 20 new lemur species!
BUT science alone cannot be the only component to conservation of the island's biodiversity. So in collaboration with our education partner, Conservation Fusion, Inc., an international nonprofit organization, we prioritize community-based conservation, education and outreach.