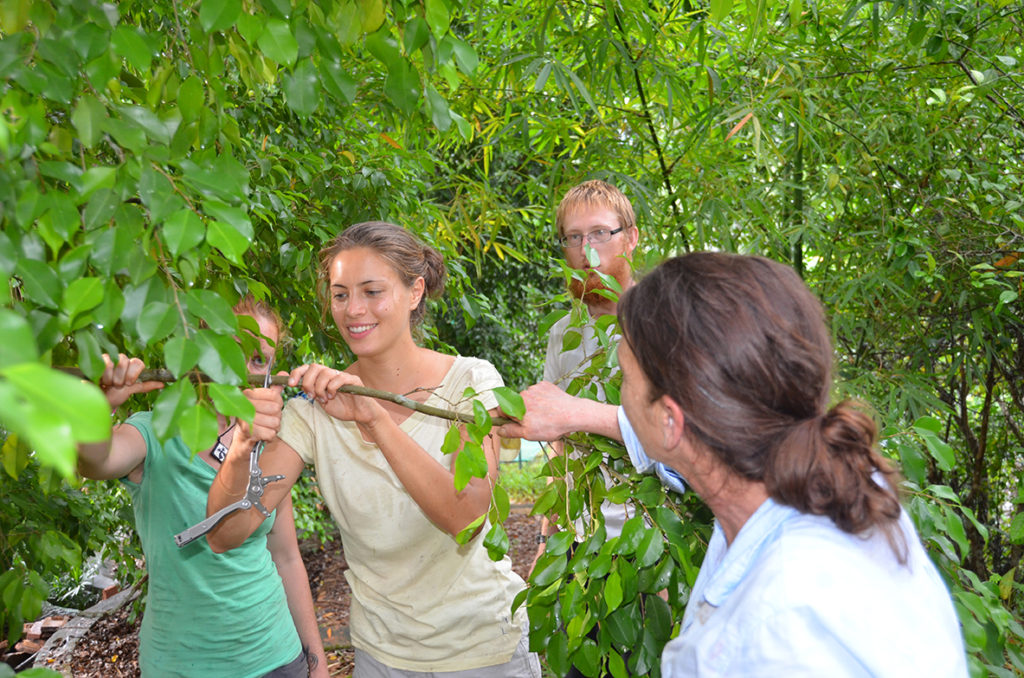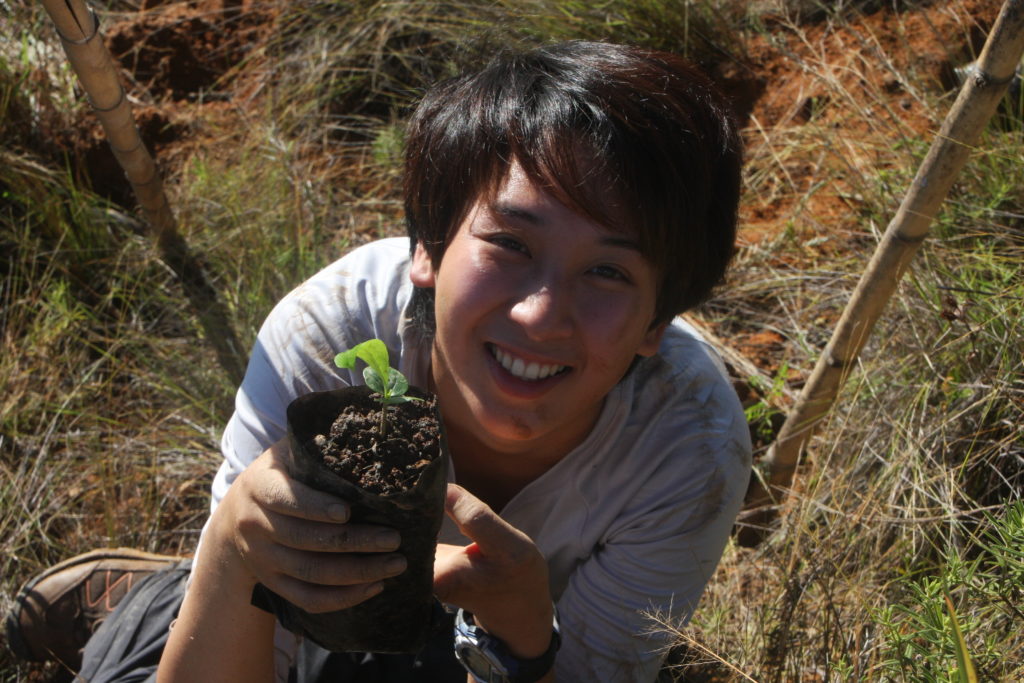 Role of the MBP Volunteer
Volunteering in Kianjavato, Madagascar
MBP's Kianjavato conservation project includes a volunteer program for assistance in monitoring several lemur species as well as the community-based reforestation effort. Volunteers participating in the lemur monitoring aspect will work with local field assistants to collect lemur behavioral data, diet preferences, home range and social interaction observations. This monitoring aids in determining the populations' genetic health and habitat management. Volunteers also collect lemur fecal samples for diet analysis and for fruit seeds to be extracted for use in the reforestation project. Volunteers involved with the reforestation effort work closely with locally-hired nursery staff and participating community members. The goal of this component is to inspire and empower community members to become the leaders and stewards in the sustainable protection of Kianjavato's natural resources.
The MBP's volunteer program is a one-of-kind opportunity for scientists to gain knowledge in endangered species protection. Volunteers will acquire skills and work experience needed for behavioral studies, scientific data collection, horticultural expertise, and personnel management. Volunteers will also be immersed in the Malagasy culture while working with local guides, MBP staff and community members in Kianjavato.
Ultimately, the goal for the MBP volunteer program is to improve communication between the field efforts and office staff in both Tana and Omaha. Volunteers should be prepared to operate as a project manager – you'll need to focus on a variety of tasks, such as: data collection standardization; ensure the team is on track to reach final goals; compile data into reports; address minor personnel issues and report concerning behavior; handle the weekly/ monthly funds for the particular project; prepare budget reports; evaluate the functionality of the tasks at hand; compile and submit reports regarding field data, making interpretations as necessary and to be proactive in responding to requests from OHDZA and MBP.
Volunteers are meant to reflect the integrity of the MBP and should serve as a source of inspiration to our Malagasy colleagues. Volunteers are in a unique position to help with the development of a solid research and work ethic in our counterparts. Help our Malagasy field assistance attain new skills – computer literacy, scientific research methods, responsible business practices, conservation, photography, and more. It all matters and will make a difference. For instance, previous volunteers conducted English classes that many members of the field teams attended for a number of years. Many field assistants have become capable English-speakers and have been empowered to communicate with a wide variety of audiences, including international tourists, students, researchers, and the media. These new researchers are now able to explain the need for conservation in Kianjavato and what they are doing personally to help change the culture to make this a reality. Sure, we want to save Madagascar, in reality we cannot, ultimately only the Malagasy can save their country. But with the right priorities and dedication, we can help. MBP volunteers are not in Madagascar as tourists – so be ready to work hard for an important cause!
Interested in becoming a MBP Volunteer?
We currently seeking qualified and highly motivated volunteer research assistants to contribute to our on-going lemur monitoring and reforestation programs in 2016-17. Read the call for volunteers below and apply if interested!
Is the Madagascar Biodiversity Partnership Program right for you?
To find out more, please email us and request a copy of the MBP Volunteer Handbook for Potential Candidates. The handbook contains additional insights and considerations to help you with your decision-making process.