Updates from the Field
KAFS Construction Update

September 29, 2016
Dr. Cynthia Frasier sent us a beautiful photo of the progress being made to the elevated walkway at KAFS. We are so excited to see it all coming to together!

[/span4][/columns]
Ambodibonary Nursery

August 17, 2016
The land for our newest nursery, Ambodibonary Nursery, has officially been cleared and leveled off! A great deal of hard work went into preparing the site to make it flat, but it was all worth it because it is now almost ready to begin building. We would like to thank the MBP employees and volunteers for all of your hard work and efforts- without you, this would not be possible!
These nurseries are VITAL in our efforts to restore the forests of Madagascar. Each tree begins as a seedling and requires care and protection within a nursery before being planted. So the more nurseries we build, the more trees we can plant!
Photos courtesy of Fredo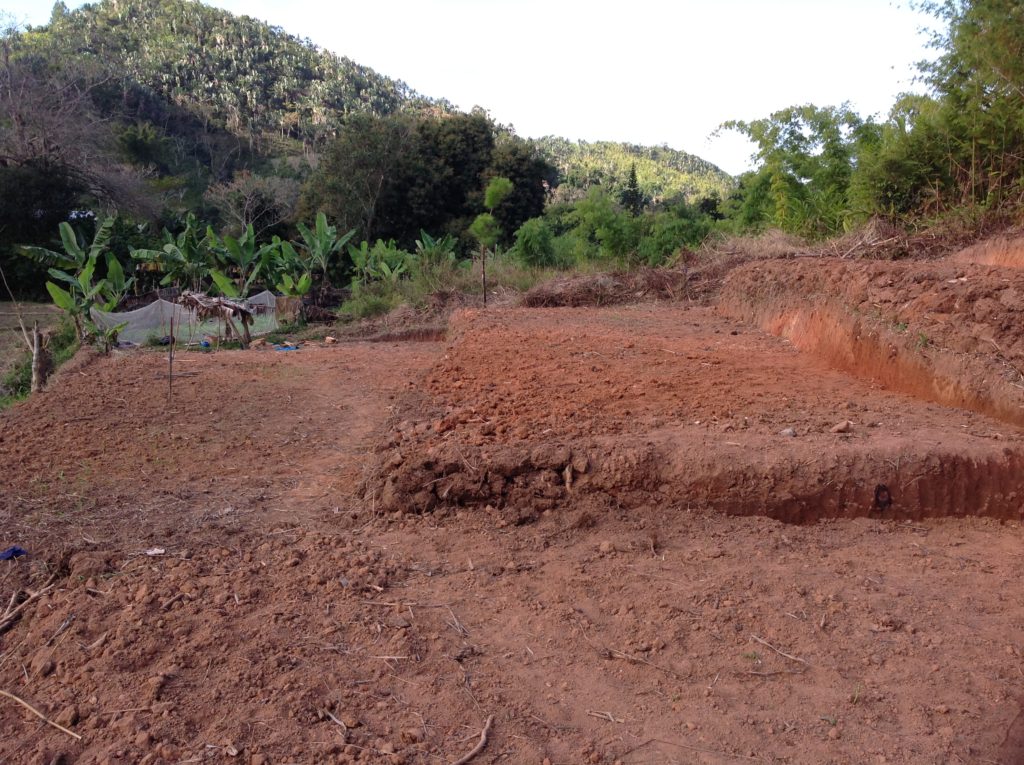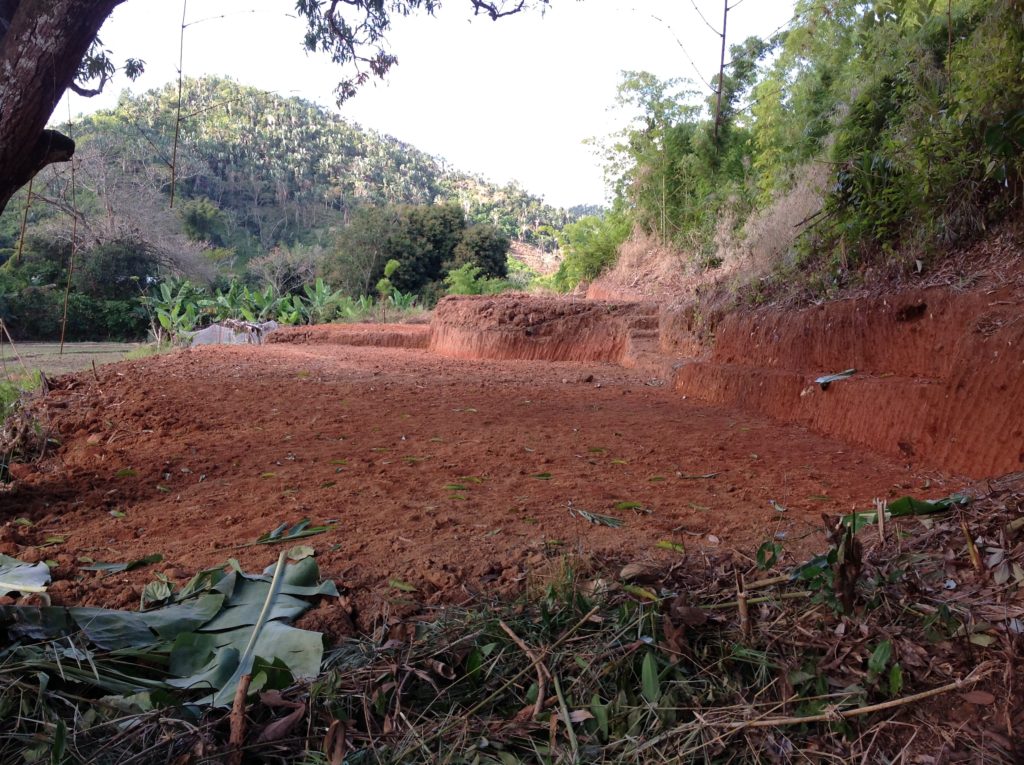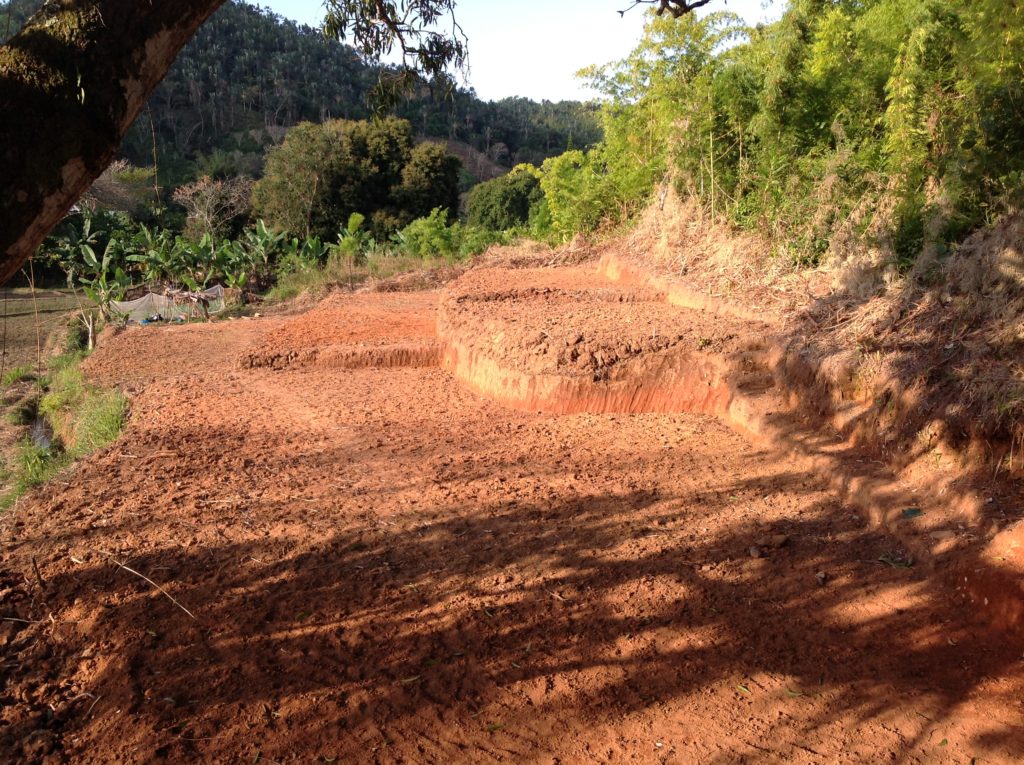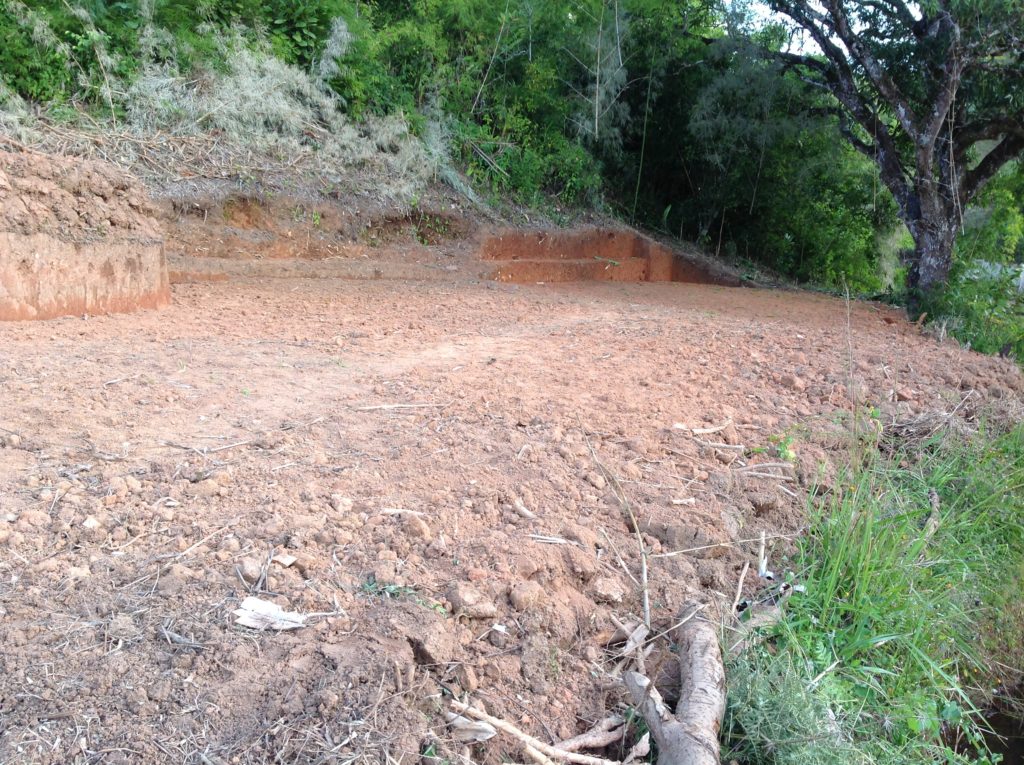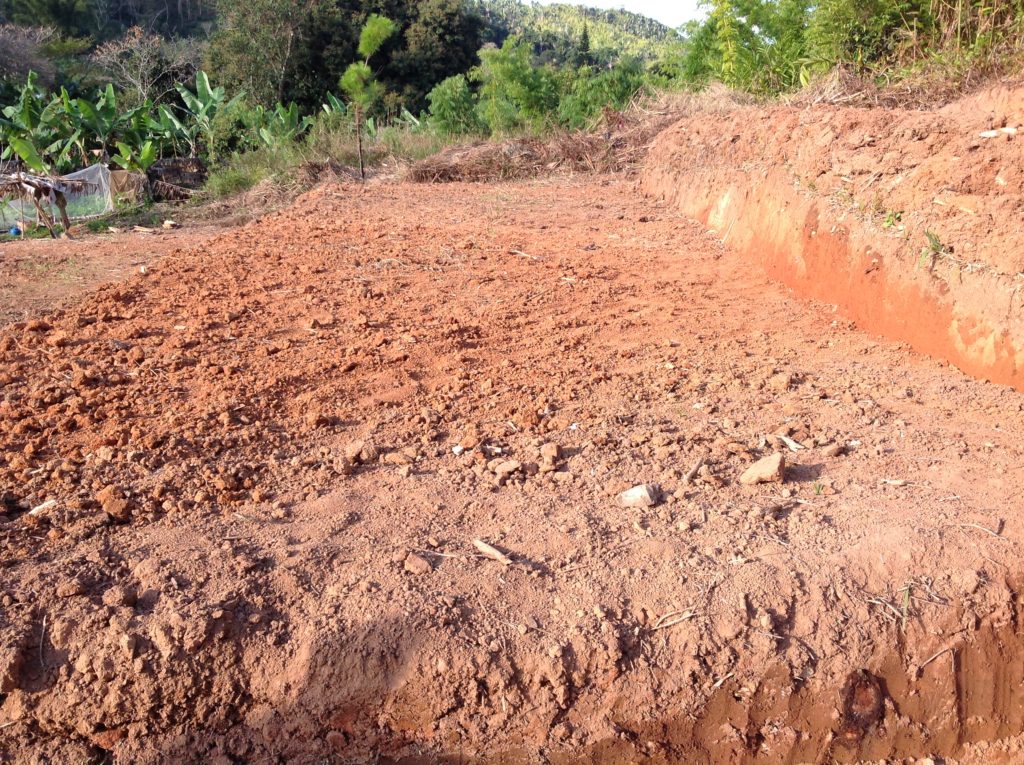 Lavavolo Updates

August 3, 2016
So much has been going on in Lavavolo lately and we are so excited to finally be able to show off all of the progress! A brand new, freshly painted sign has been installed, the aquaponics system is producing corn, trees have been planted and an enormous amount of progress has been made on our new tortoise rehabilitation nursery! The radiated tortoise is classified on the IUCN Red List as Critically Endangered with a population that is rapidly declining. This nursery will provide the tortoises with food, shelter, protection and medical attention so they can be released back in to their natural environment.
Photos courtesy of Tsilavo
Brand New Nursery Sign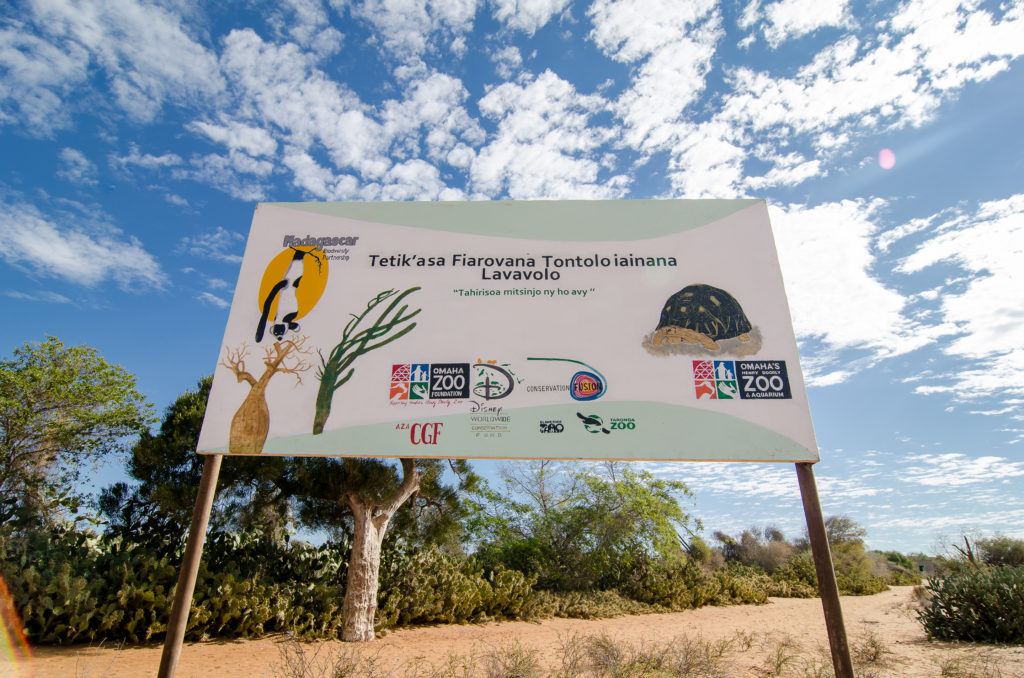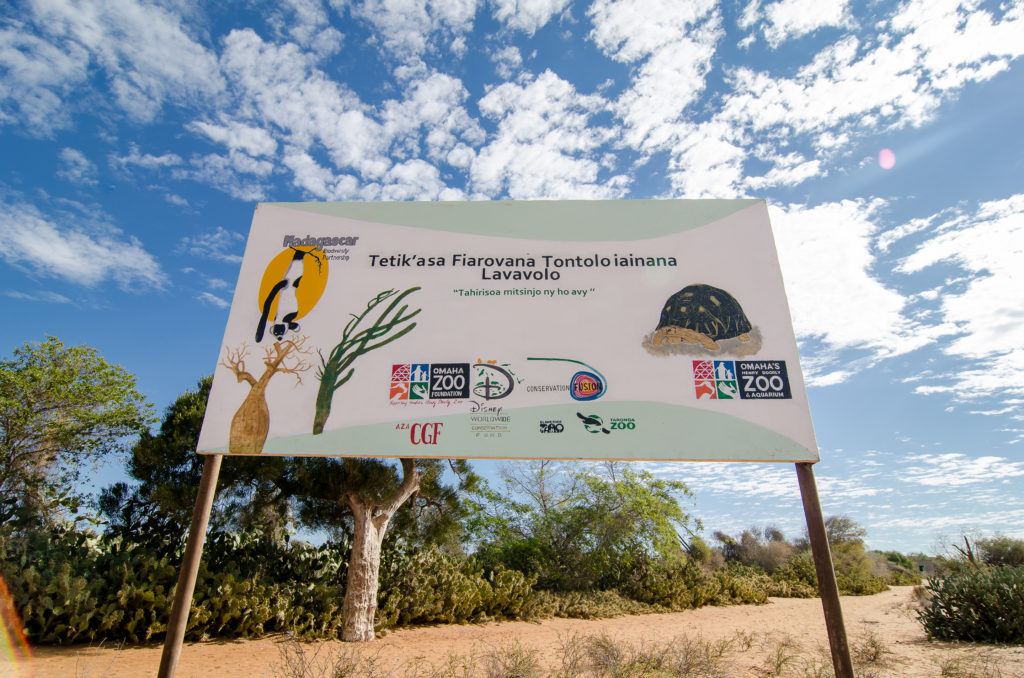 New MBP Tortoise Rehabilitation Facility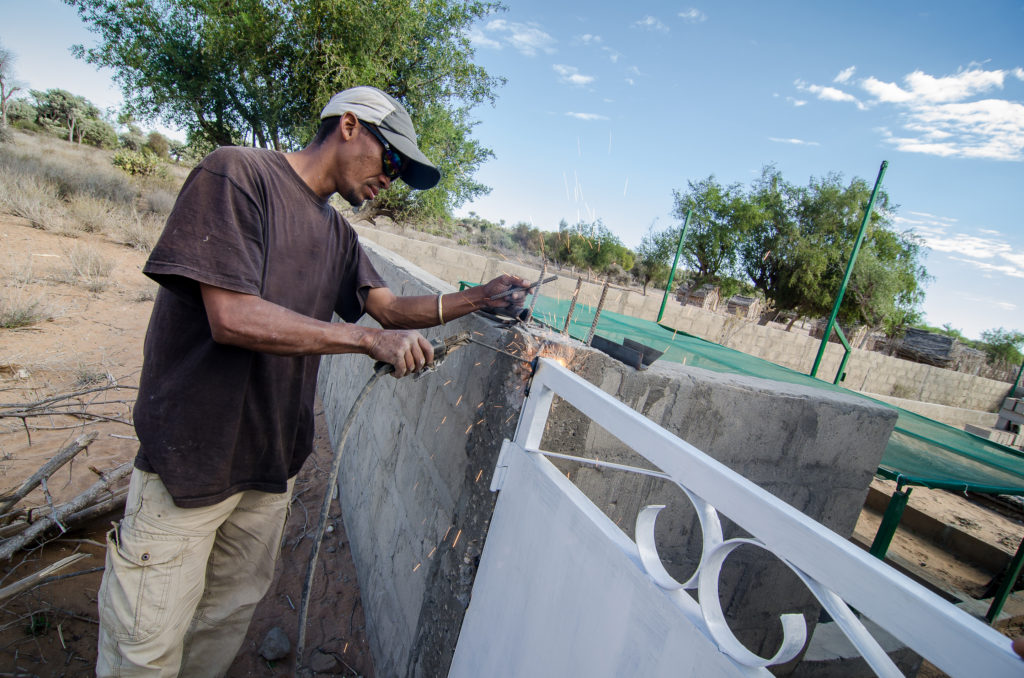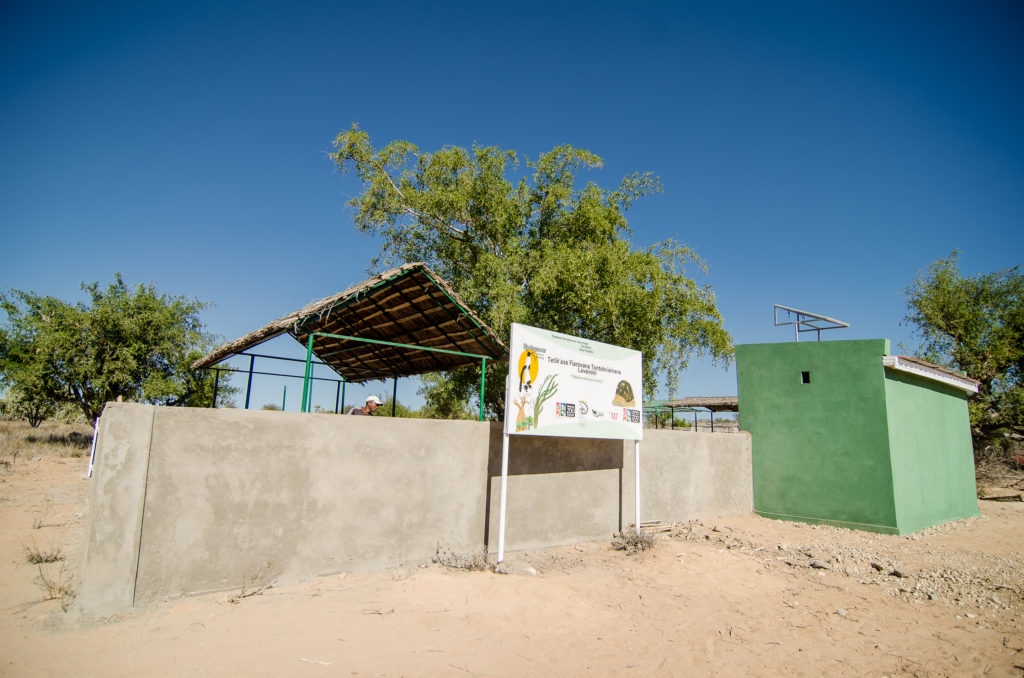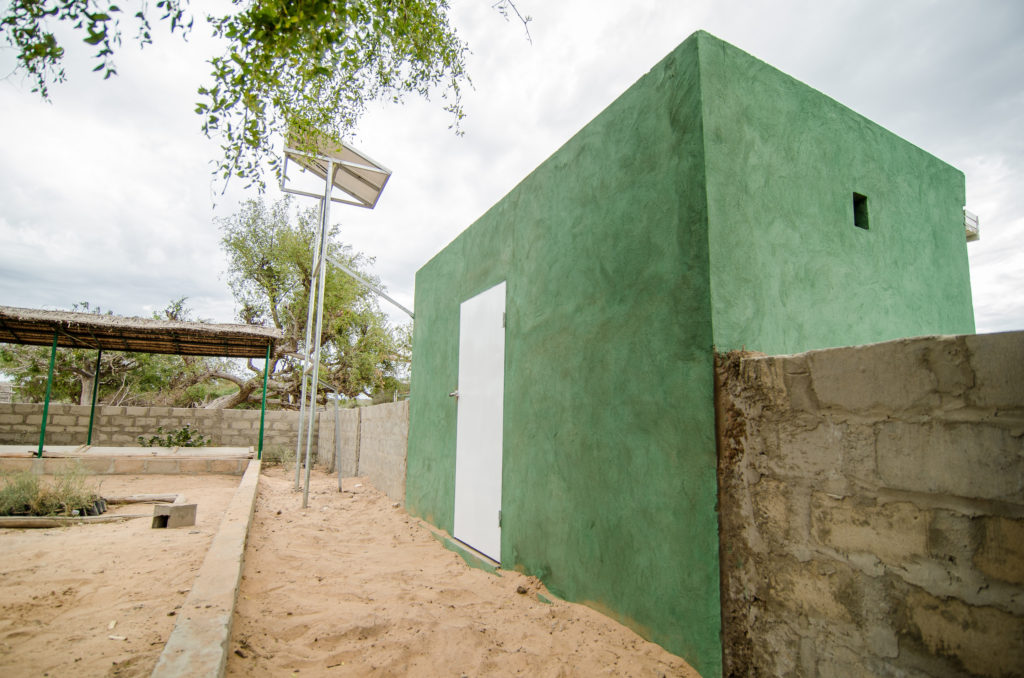 Aquaponics System is now growing corn!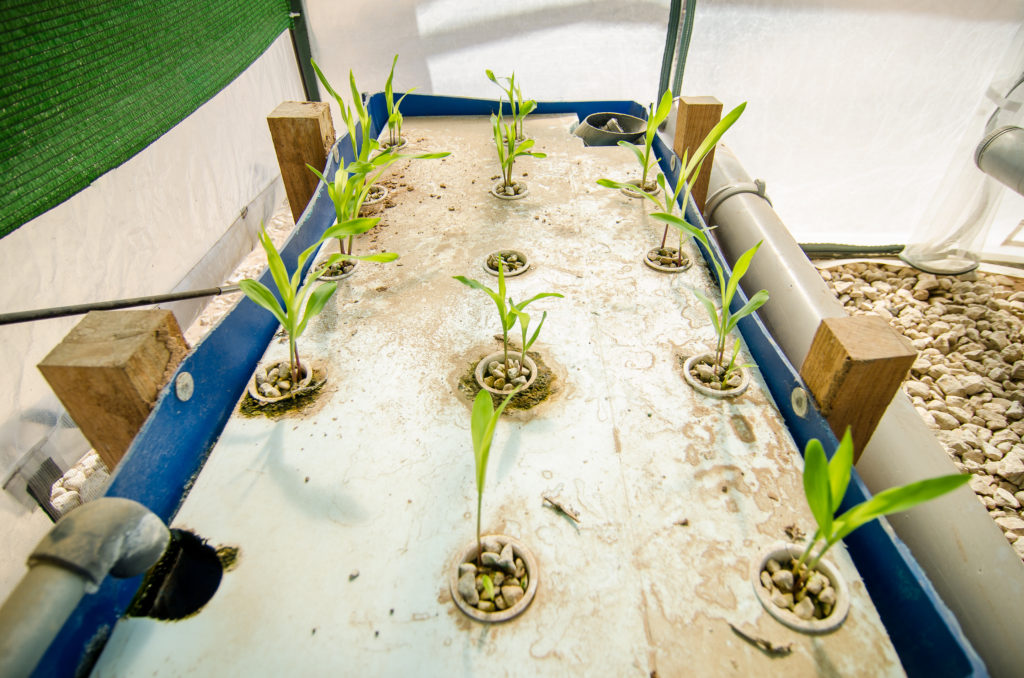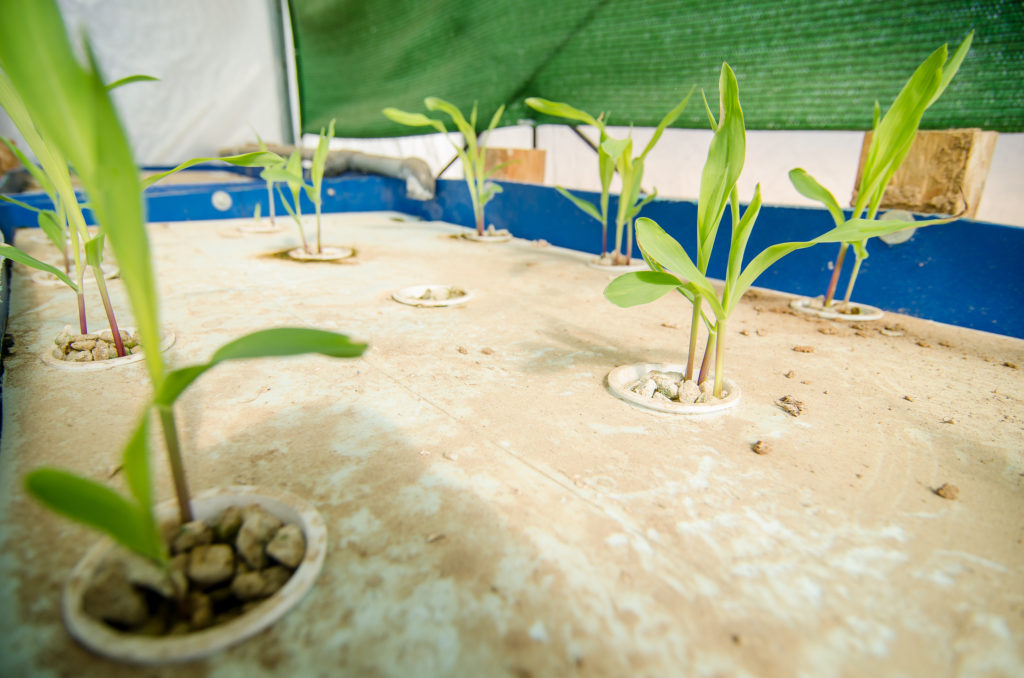 Newly Planted Trees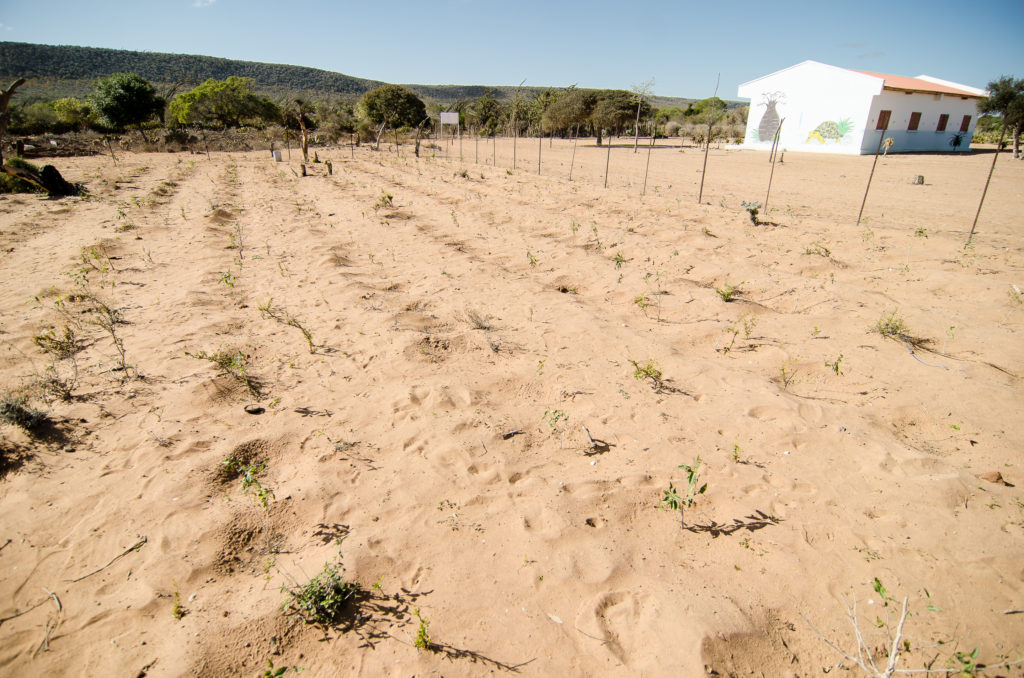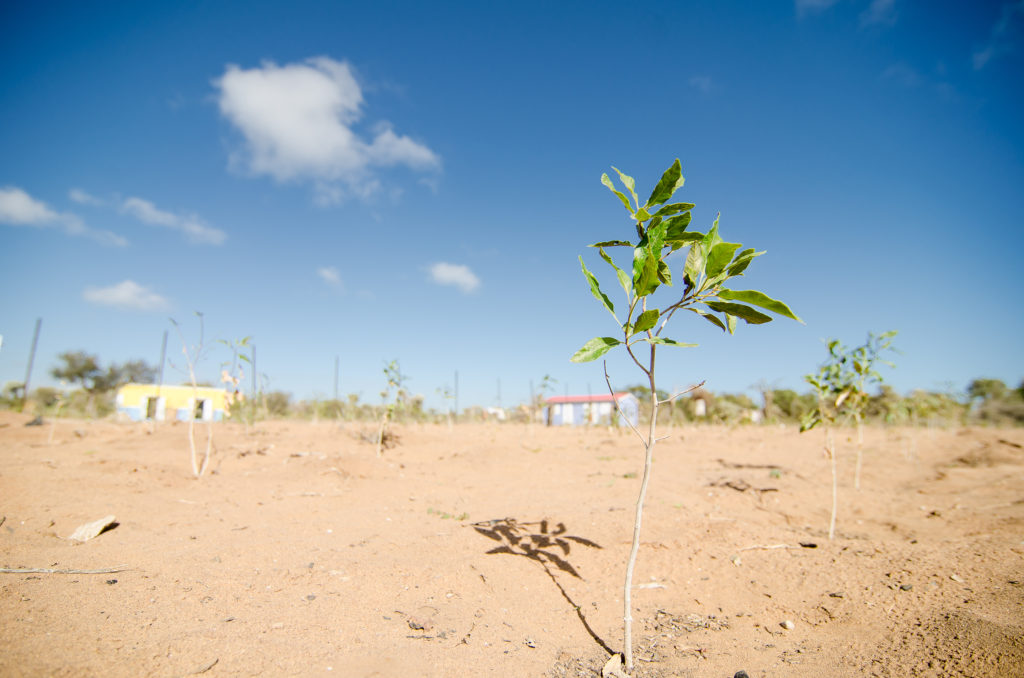 New Nursery Officially Complete!
July 13, 2016
Ambohitsara Nursery is finally open and ready to produce some seedlings. Special Thanks to SOS- Save Our Species!
KAFS Construction Update
June 28, 2016
Update from KAFS…Check out the progress on the canal and the elevated walkway! The canal will steer the rain runoff to a second waterfall and over the canal is the framing for an elevated walkway. The elevated walkway will make it MUCH easier to get over the canal to the tent sites. Awesome work!!
Ambohitsara Nursery Updates
June 16, 2016
Here is a panoramic shot of the 'almost completed' Ambohitsara Nursery. With all of the space and infrastructure, this nursery will provide many needed seedlings! Special Thanks to SOS- Save our Species!
Meet our newest member, Val
May 18, 2016
The MBP team , Solo's team (pictured above) including from left to right, Hajasoa, Kaway, Gerard and Solo (Richard Kely is not in this photo) captured a new monitoring Black and white ruffed lemur, Varecia variegata, today from the Vatovavy mountain population, collecting genetic samples and morphometric data and placing a radio-collar as part of the long term collaborative monitoring program between Dr. Steig Johnson, doctorate candidate Sheila Holmes from the University of Calgary, OHDZA, the MBP and our new partner, Calgary Zoo. The lemur will be included in the behavior and molecular monitoring program as part of Sheila's dissertation project here in Kianjavato, Madagascar.
Valiha or Val for short, is a female Black and white Ruffed lemur, scientifically Varecia variegata. The Valiha is a Malagasy instrument made from the large bamboo which usually has beautiful carvings on its surface and there are strings which are played emitting a wonderful sound. "Rajery" is considered the greatest master on this instrument.
KAFS Construction Progress
May 14, 2016
Finally have the footings and beams in place to cross the water canal and waterfall, next week we put down the planks and start going up the hill to join the other elevated platform and walkway coming down the KAFS hill. Almost seems it has taken us forever to get far (it has), but we are moving quickly now, just need more days with a little sunshine. More to come…
Anteretra Nursery Update
May 10, 2016
Local community members from the Anteretra village are busy preparing the land to install a new nursery as part of the SOS – Save Our Species grant. The Anteretra nursery will be the first satellite nursery for the MBP outside of the Kianjavato commune (a commune is similar to a county in the US). This nursery will be located in the Anteretra commune which is immediately west of the Kianjavato commune. Robin, the person standing to the right in the photo in the red pants, will be the Nursery Manager once it completed, but he has been going through a training program since May 1st.
"SOS – Save Our Species is a joint initiative of IUCN, the Global Environment Facility and the World Bank and supported by other donors. Its objective is to ensure the long-term survival of threatened species and their habitats."
Happy Birthday Diamond!
May 6, 2016
Diamond, Bozy's male offspring, is turning one year old this month. So, his birthday present is a brand new radio-collar since he is still sleeping with his mom, but he now eats each night on his own. He will be flying the nest for good within a few months to start his bachelor life and the new bling will be the only way to keep tabs on him to help keep Diamond out of trouble.
Arbor Day Celebration

April 29, 2016
For the last two years, the MBP has teamed up with the Arbor Day Foundation to plant trees in Madagascar. This year we decided to make Arbor Day into a tree planting celebration with a goal of planting 10,000 trees in one day. This was the very first Arbor Day that has been celebrated in Madagascar. We involved the whole community and teamed up with Conservation Fusion, an international NGO, to include the local schools and educators in the event as well. We celebrated with a parade that led to the planting site, where everyone got right to work planting trees. This event turned out to be a major success with 12,000 trees planted in one day, exceeding our original goal of 10,000 trees!
Special Thanks to the following Organizations…
"SOS – Save Our Species is a joint initiative of IUCN, the Global Environment Facility and the World Bank and supported by other donors. Its objective is to ensure the long-term survival of threatened species and their habitats."